Temporary Store Closure, Keep Supporting Online!
We are currently closed until further notice due to COVID-19.
PLEASE keep supporting us so we can be here for you for years to come. Here is an easy way:
https://bookshop.org/shop/page2books
Order through this link, support Page 2 Books, and have your books shipped directly to your front door.
Note: Make sure you type the ENTIRE address in, or we will not receive credit for your purchase!
You can also support us through purchasing audiobooks at Libro.fm
You are here
Back to top
The Economics of Health and Health Care (Hardcover)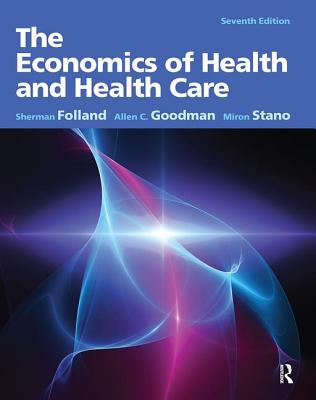 Description
---
For courses in Health Economics, U.S. Health Policy/Systems, or Public Health, taken by health services students or practitioners, the text makes economic concepts the backbone of its health care coverage.
Folland, Goodman and Stano's book is the bestselling Health Care Economics text that teaches through core economic themes, rather than concepts unique to the health care economy.
This edition contains revised and updated data tables, where applicable. The advent of the Patient Protection and Affordable Care Act (PPACA) in 2010 has also led to changes in many chapters, most notably in the organization and focus of Chapter 16.
About the Author
---
Sherman Folland is Associate Professor of Economics at Oakland University, Michigan, USA Allen C. Goodman is Professor of Economics at Wayne State University, Detroit, USA Miron Stano is Professor of Economics at Oakland University, Michigan, USA