You are here
Back to top
Oriental Rug Repair: Step-By-Step Reknotting and Reconstruction, Care and Preservation (Spiral)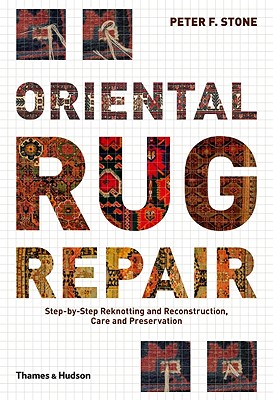 Description
---
Rug repair services are more popular than ever, but many repairs are not as difficult as you may think. Anyone who can learn needlecraft can acquire the necessary skills.
This comprehensive guide covers all the essential techniques, materials, and tools required to repair oriental rugs. The accessible text is accompanied by clear step-by-step diagrams and illustrations that teach you how to:
assess damaged areas
understand rug structure
select yarn
reknot
reconstruct warp and weft
use patches
repair selvage and edges
repair ends and flatweaves
wash rugs, remove stains, and carry out general maintenance
Oriental Rug Repair
is a must-have reference for beginners and a useful sourcebook for dealers and collectors.