You are here
Back to top
Behind the Healthcare Cost Curtain: there is an answer (Paperback)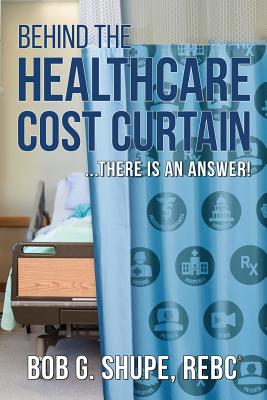 $20.24
Usually Ships in 1-5 Days
Description
---
Are you tired of politicians arguing over which one has the solution to your healthcare cost issues? Are you tired of the same old sound bites describing untested ways to control healthcare costs? Do you find it odd that those being asked to fix this cost issue all make a lot of money from things remaining the way they are? Would you like to know how much the industries, organizations, and individuals that service healthcare get paid? Would you like to discover how organizations, industries, and individuals controlling healthcare costs make billions of dollars while you and your employer struggle to pay for your healthcare? Would a detailed, documented look at the motives, if any, of organizations, industries, and individuals controlling healthcare costs be of interest to you? What if all of this information could be acquired from an individual who has spent the last thirty-five years in the middle of this healthcare cost debate with no bias because they were not connected to any of the players?
That unbiased individual, Bob G. Shupe, REBC, is the author of a new book covering all of these questions and many more with over 250 references from every spectrum. Mr. Shupe is the CEO of a fifty-year old consulting firm working exclusively for employers. In the Forward of the book, written by a Deputy Director of a large school system, he says, "I would strongly encourage you to read this entire book. It is not a book you can understand by picking and choosing chapters or subjects. The healthcare cost crisis is a complicated web of interconnected issues, only understood when looked at as a whole. The book is filled with things you may not know, things with which you may disagree, and things which may disturb you--all of which will enlighten you." He closes with, "You may challenge what is in this book, but you will have to work very hard to prove these concepts wrong. You really should take the time to read this book." Mr. Shupe has saved this, and other clients, millions of dollars while maintaining some of the best benefit programs in the nation; with quality outcomes and above average reserves. The editor of this book called it, "revolutionary "
The title of the book is self-explanatory; Behind the Healthcare Cost Curtain...there is an answer. Order today Pull the curtain back and get involved in the conversation by being informed. Stop trading soundbites in your discussions about this issue. Gain the background you need from this book to ask challenging questions. Best of all; know the answer to the question before you ask it. The theme of this book is to stop shifting costs and start shifting responsibility. It is not about repeal and replace, but repeal and change. Isn't it time to stop wondering?