You are here
Back to top
Microsoft VISIO 2010 Step by Step (Step by Step (Microsoft)) (Paperback)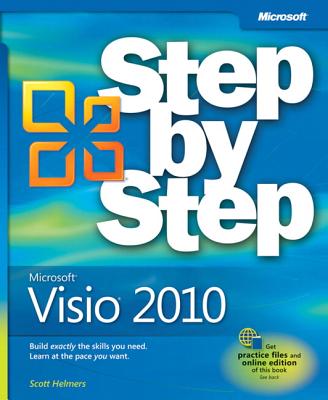 Description
---
Experience learning made easy--and quickly teach yourself how to create professional-looking business and technical diagrams with Visio 2010. With Step by Step, you set the pace--building and practicing the skills you need, just when you need them
Build a variety of charts and diagrams with Visio templates
Draw organization charts, floor plans, flowcharts, and more
Apply color, text, and themes to your Visio diagrams
Use Visio shapes to link to, store, and visualize data
Collaborate on diagrams with Microsoft SharePoint 2010
Create custom diagrams with your own shapes and templates
Your Step by Step digital content includes:
All the book's practice files--ready to download and put to work.
Fully searchable online edition of this book--with unlimited access on the Web. Free online account required.
About the Author
---
Scott Helmers is a Visio MVP and a Partner with the Harvard Computing Group (HCG), a software and consulting firm that assists organizations with understanding relevant technologies and making decisions about business applications. A key focus for HCG is to ensure that clients work processes are documented effectively so they can be analyzed and improved, as required. Scott is a co-inventor of TaskMap, a Visio add-in that that allows anyone to document all of the important aspects of any business process with only an hour of training. He has worked with numerous clients in Afghanistan, India, Singapore, Malaysia, Jordan, Egypt, Ireland, Saudi Arabaia, Canada and the United States on projects involving knowledge management, specification of new IT systems, process mapping and redesign, and technology training.