Temporary Store Closure, Keep Supporting Online!
We are currently closed until further notice due to COVID-19.
PLEASE keep supporting us so we can be here for you for years to come. Here is an easy way:
https://bookshop.org/shop/page2books
Order through this link, support Page 2 Books, and have your books shipped directly to your front door.
Note: Make sure you type the ENTIRE address in, or we will not receive credit for your purchase!
You can also support us through purchasing audiobooks at Libro.fm
You are here
Back to top
Bonus Options in Health Insurance (Developments in Health Economics and Public Policy #2) (Hardcover)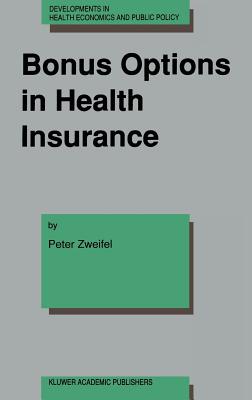 $349.70
Usually Ships in 1-5 Days
Description
---
Confronted with the continuing cost expansion in the health care sector, policy makers face a dilemma: limiting moral hazard in medical care requires that consumers participate in the cost, yet copayment is strongly resisted by today's socially insured. Thus, the experiences of three private German health insurers will be of interest to physicians, social scientists, and policy makers. Insurer A writes conventional plans with deductibles and coinsurance; B pays back three-monthly premiums as a fixed rebate for no claims; while C runs an experience-rated bonus system starting with a rebate of three-monthly premiums for the first year without a claim, reaching a maximum of five after three years. While both rebates and bonuses are quite popular among insureds, this study shows that bonus options are particularly effective in limiting the demand for ambulatory and even hospital care. But what about adverse effects on health caused by the desire to save one's bonus? On this issue, there is some surprising evidence.