Temporary Store Closure, Keep Supporting Online!
We are currently closed until further notice due to COVID-19.
PLEASE keep supporting us so we can be here for you for years to come. Here is an easy way:
https://bookshop.org/shop/page2books
Order through this link, support Page 2 Books, and have your books shipped directly to your front door.
Note: Make sure you type the ENTIRE address in, or we will not receive credit for your purchase!
You can also support us through purchasing audiobooks at Libro.fm
You are here
Back to top
Private Health Sector Assessment in Ghana (World Bank Working Papers #210) (Paperback)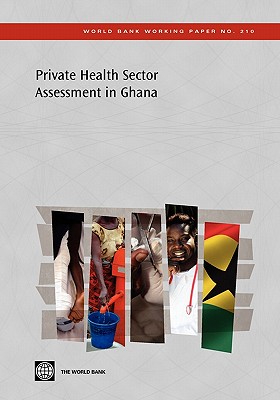 Email or call for price.
Usually Ships in 1-5 Days
Description
---
Private Health Sector Assessment in Ghana is part of the World Bank Working Paper series. These papers are published to communicate the results of the Bank's ongoing research and to stimulate public discussion. The private health sector in Ghana is a large and important sector in the market for health-related goods and services. However, little has been documented concerning the size and configuration of private providers and their contribution to health sector outcomes. With better information about the size, scope, distribution, and constraints of private actors, Ghana's public policy makers could engage more effectively with the private sector. The scope of the Ghana study involved assessing the role of its private sector in the overall health system; considering the potential of the private sector to play a greater role; and identifying ways to improve the public-private interface to increase equity, access, and efficiency in the health system.