You are here
Back to top
Motive (Paperback)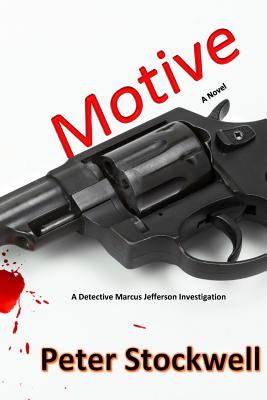 $12.95
Usually Ships in 1-5 Days
Description
---
Can it be true Roger Waite has witnessed his wife's suicide? Or has he rid himself of an albatross? Sheriff Detective Marcus Jefferson investigates a shooting and discovers a complex family. His investigation uncovers a younger sister, a dead ringer for the older sister and other suicide attempts by Mary Waite. Has the pressure of two children and a frustrated husband pushed Mary to the brink of disaster and mercilessly shoved her over? Does Roger desire losing his crazy wife to gain a younger more stable version? Would Victoria kill her sister to have Roger?
Motives abound in profusion but Marc is the right man to winnow through the chaff to find grains of solid evidence. If a crime has been committed, can he uncover the architect of death and save his marriage?
About the Author
---
Peter Stockwell is a retired public middle school teacher who shaped young minds to become model citizens as adults. Although he may not have been successful all of the time he gained enough ideas to begin a new career as an author. Motive is his debut book. His wife, Sandy, and he live in Silverdale, Washington and enjoy their children and grandchildren. An avid reader, Peter attends writing conferences to learn the craft of writing for the marketplace and has met some of the premier writers in the industry, who give generously of their time to help new writers become successful authors.