You are here
Back to top
Handbook of Health Survey Methods (Wiley Handbooks in Survey Methodology #565) (Hardcover)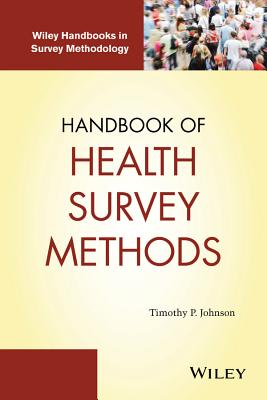 $201.50
Usually Ships in 1-5 Days
Description
---
A comprehensive guidebook to the current methodologies and practices used in health surveys

A unique and self-contained resource, Handbook of Health Survey Methods presents techniques necessary for confronting challenges that are specific to health survey research. The handbook guides readers through the development of sample designs, data collection procedures, and analytic methods for studies aimed at gathering health information on general and targeted populations.

The book is organized into five well-defined sections: Design and Sampling Issues, Measurement Issues, Field Issues, Health Surveys of Special Populations, and Data Management and Analysis. Maintaining an easy-to-follow format, each chapter begins with an introduction, followed by an overview of the main concepts, theories, and applications associated with each topic. Finally, each chapter provides connections to relevant online resources for additional study and reference. The Handbook of Health Survey Methods features:


29 methodological chapters written by highly qualified experts in academia, research, and industry
A treatment of the best statistical practices and specific methodologies for collecting data from special populations such as sexual minorities, persons with disabilities, patients, and practitioners
Discussions on issues specific to health research including developing physical health and mental health measures, collecting information on sensitive topics, sampling for clinical trials, collecting biospecimens, working with proxy respondents, and linking health data to administrative and other external data sources
Numerous real-world examples from the latest research in the fields of public health, biomedicine, and health psychology

Handbook of Health Survey Methods
is an ideal reference for academics, researchers, and practitioners who apply survey methods and analyze data in the fields of biomedicine, public health, epidemiology, and biostatistics. The handbook is also a useful supplement for upper-undergraduate and graduate-level courses on survey methodology.
About the Author
---
Timothy P. Johnson, PhD, is Director of the Survey Research Laboratory and Professor of Public Administration at the University of Illinois at Chicago (UIC), where he is also Research Professor of Epidemiology and Deputy Director for Evaluation and Tracking of the UIC Center for Clinical and Translational Research. The author of numerous journal articles, Dr. Johnson is Coeditor of Survey Methods in Multicultural, Multinational, and Multiregional Contexts, also published by Wiley.