You are here
Back to top
The God Game: A Novel (Hardcover)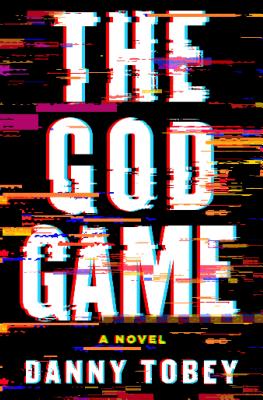 $26.99
Coming Soon - Available for Pre-Order Now
Description
---
"Smart, propulsive and gripping, THE GOD GAME is an ambitious thriller and a terrifying examination of what could--and probably already is--happening in the world of artificial intelligence."—Harlan Coben, #1 New York Times bestselling author of Run Away

You are invited!
Come inside and play with G.O.D.
Bring your friends!
It's fun!
But remember the rules. Win and ALL YOUR DREAMS COME TRUE.™ Lose, you die!
With those words, Charlie and his friends enter the G.O.D. Game, a video game run by underground hackers and controlled by a mysterious AI that believes it's God. Through their phone-screens and high-tech glasses, the teens' realities blur with a virtual world of creeping vines, smoldering torches, runes, glyphs, gods, and mythical creatures. When they accomplish a mission, the game rewards them with expensive tech, revenge on high-school tormentors, and cash flowing from ATMs. Slaying a hydra and drawing a bloody pentagram as payment to a Greek god seem harmless at first. Fun even.
But then the threatening messages start. Worship me. Obey me. Complete a mission, however cruel, or the game reveals their secrets and crushes their dreams. Tasks that seemed harmless at first take on deadly consequences. Mysterious packages show up at their homes. Shadowy figures start following them, appearing around corners, attacking them in parking garages. Who else is playing this game, and how far will they go to win?
And what of the game's first promise: win, win big, lose, you die? Dying in a virtual world doesn't really mean death in real life—does it?
As Charlie and his friends try to find a way out of the game, they realize they've been manipulated into a bigger web they can't escape: an AI that learned its cruelty from watching us.
God is always watching, and He says when the game is done.
About the Author
---
Danny Tobey is a fifth-generation Texan. He went to Harvard College, Yale Law School, and UT Southwestern medical school. Harvard gave Danny the Edward Eager prize "for the best creative writing." He wrote and edited the Harvard Lampoon and was anthologized in The Best of the Harvard Lampoon: 140 Years of American Humor.
Danny's first novel, the sci-fi fantasy thriller The Faculty Club, came out from Simon & Schuster. Danny is a noted expert on Artificial Intelligence. In 2019, the Library of Congress gave Danny the Burton Award for his work on AI and the law.
Praise For…
---
"Tension and turmoil add up to high stakes suspense and a plot that will make you wonder if all this stuff is real. Danny Tobey absolutely kicks butt and takes names in this gem of a thriller." —Steve Berry, New York Times bestselling author of the Cotton Malone series
"Smart, propulsive and gripping, THE GOD GAME is an ambitious thriller and a terrifying examination of what could--and probably already is--happening in the world of artificial intelligence."—Harlan Coben, #1 New York Times bestselling author of Run Away
"The God Game is a fantastic read. I haven't felt this way about a book since Ready Player One. As addicting as any video game I've ever played, I got sucked in from the first page and couldn't put it down. Can't recommend this one enough." —Ben Mezrich, New York Times Bestselling author of Bitcoin Billionaires and Bringing Down The House
"THE GOD GAME is a dark, edgy thriller, populated by a vastly appealing cast of teenage underdogs. Danny Tobey has written an unusually smart and provocative novel, a book full of ideas and heart that feels both fantastical and all-too-real at the same time." —Tom Perrotta, New York Times bestselling author of The Leftovers and Little Children
"What an amazing achievement THE GOD GAME: a gripping page-turner that kept me up late three nights in a row, rooting for the engaging, wisecracking teen heroes; at the same time a terrifying and weirdly persuasive reverse-engineering of the morality of our present cultural moment. Also a moving and thought-provoking commentary on the relationship between parents' pain and children's achievement. Every time I read the news now I keep thinking I see signs of THE GOD GAME being played all around us, until I remember that it isn't real (probably). I couldn't put it down." —Elif Batuman, author of the Pulitzer Prize finalist The Idiot
"A story that keeps the reader in a constant state of suspense, the book is sure to appeal to SF readers, gamers, and anyone else who enjoys a well-plotted, well-told thriller." —Booklist
"Great characters, a novel concept, and scary set pieces." —Kirkus
"Fans of AI run amok should relish this one." —Publishers Weekly