You are here
Back to top
Law Sundiata (Longman African Writers) (Paperback)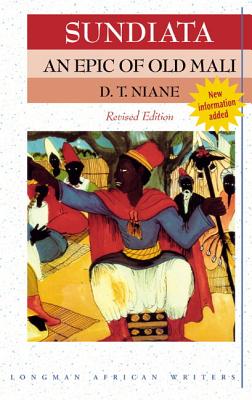 Description
---
This is a revision of Sundiata: An Epic of Old Mali, a best seller for 30 years.
Retold by griots, the guardians of African Culture, this oral tradition has been handed down from the thirteenth century and captures all the mystery and majesty of medieval African kingship. It is the epic tale, based on an actual figure, of Sundiata (Sunjata). Part history and part legend, it tells how Sundiata fulfilled the prophesies that he would unite the twelve kingdoms of Mali into a powerful empire.
This Revised Edition includes background information which provides a geographical, religious, social, and political context for the story. A 'who's who of characters' and 'a glossary of places' will enhance the reader's experience.
About the Author
---
Born in Guinea, author and playwright Djibril Tamsir Niane is a descendant of griots - African oral historians/storytellers. He translated Sundiata, as told by the griot Djeli Mamadou Kouyate, into French under the title Soundjata ou Epoque Mandiginue in 1960. It was later translated into English by G. D. Pickett in 1965.