Temporary Store Closure, Keep Supporting Online!
We are currently closed until further notice due to COVID-19.
PLEASE keep supporting us so we can be here for you for years to come. Here is an easy way:
https://bookshop.org/shop/page2books
Order through this link, support Page 2 Books, and have your books shipped directly to your front door.
Note: Make sure you type the ENTIRE address in, or we will not receive credit for your purchase!
You can also support us through purchasing audiobooks at Libro.fm
You are here
Back to top
Employee Benefit Terms: A User's Guide (Paperback)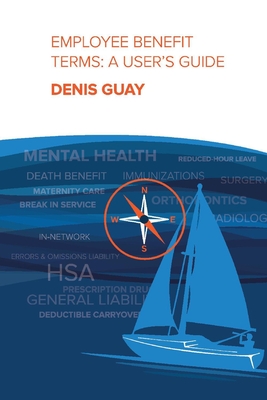 $29.99
Usually Ships in 1-5 Days
Description
---
Employee benefits can be confusing, and the jargon associated with them can often seem like another language. This guide is meant to be used as a reference tool for you as you navigate your employee benefits. It contains general terms that cover a wide range of services and benefits, including US-centric benefit terms for Medical, Dental, Vision, Life, Accidental Death, and Disability benefits, cafeteria benefits, as well as International terms.
About the Author
---
Denis brings unmatched and uniquely relevant professional experience to Allegiant. Denis has served in lead underwriting management positions at three of the insurance industry's biggest internationaland domestic (US) insurance carriers: CIGNA Healthcare, Aetna International and The Hartford. Complimenting Denis's technical background is an attitude of educational training, creativity,and problem solving; he has received innovation awards for system improvements he created and implemented at both CIGNA and Aetna. Denis also teaches a Graduate course on EmployeeBenefits at the University of Rhode Island. Denis has a Bachelor of Science degree from the University of Rhode Island and a Master of Science in Management with a focus on Human Resources fromthe Rensselaer Polytechnic Institute.