You are here
Back to top
Adult Children of Alcoholics: Expanded Edition (Paperback)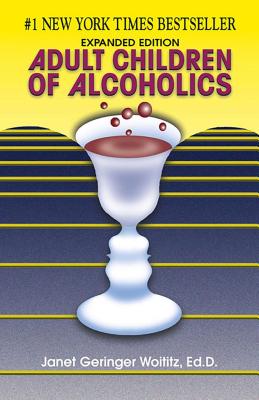 $14.25
Usually Ships in 1-5 Days
Description
---
In the 1980's, Janet Woititz broke new ground in our understanding of what it is to be an adult child of an alcoholic. In this updated edition of her bestseller she re-examines the movement and its inclusion of adult children from various dysfunctional family backgrounds who share the same characteristics. After decades of working with ACoAs she shares the recovery hints that she has found to work. Read Adult Children of Alcoholics to see where the journey began and for ideas on where to go from here.
It is important to be clear what recovery means for adult children. Alcoholism is a disease. People recovering from alcoholism are recovering from a disease. The medical model is accepted by all responsible folks working in alcoholism treatment.
Being the child of an alcoholic is not a disease. It is a fact of your history. Because of the nature of this illness and the family response to it, certain things occur that influence your self-feelings, attitudes and behaviors in ways that cause you pain and concern. The object of AcoA recovery is to overcome those aspects of your history that cause you difficulty today and to learn a better way.
To the degree that none of us have ideal childhoods and to the degree that even an ideal childhood may be a cause for some concern, we are all recovering to some extent or other, in some way or other. Because there are so many alcoholic families and because we have been fortunate in being able to study them, it is possible to describe in general terms what happens to children who grow up in that environment.
To the degree that other families have similar dynamics, individuals who have grown up in other 'dysfunctional' systems identify with and recover in very much the same way.