You are here
Back to top
Early Puerto Rican Cinema and Nation Building: National Sentiments, Transnational Realities, 1897-1940 (Bucknell Studies in Latin American Literature and Theory) (Paperback)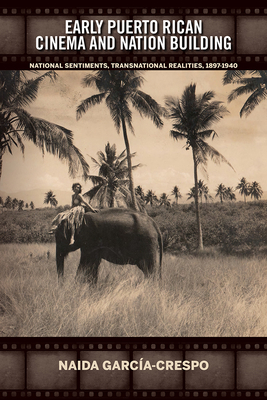 $45.44
Usually Ships in 1-5 Days
Description
---
Early Puerto Rican Cinema and Nation Building focuses on the processes of Puerto Rican national identity formation as seen through the historical development of cinema on the island between 1897 and 1940. Anchoring her work in archival sources in film technology, economy, and education, Naida García-Crespo argues that Puerto Rico's position as a stateless nation allows for a fresh understanding of national cinema based on perceptions of productive cultural contributions rather than on citizenship or state structures. This book aims to contribute to recently expanding discussions of cultural networks by analyzing how Puerto Rican cinema navigates the problems arising from the connection and/or disjunction between nation and state. The author argues that Puerto Rico's position as a stateless nation puts pressure on traditional conceptions of national cinema, which tend to rely on assumptions of state support or a bounded nation-state. She also contends that the cultural and business practices associated with early cinema reveal that transnationalism is an integral part of national identities and their development. García-Crespo shows throughout this book that the development and circulation of cinema in Puerto Rico illustrate how the "national" is built from transnational connections.  

Published by Bucknell University Press. Distributed worldwide by Rutgers University Press.
About the Author
---
NAIDA GARCÍA-CRESPO is an assistant professor of English at the U.S. Naval Academy in Annapolis, Maryland. 
Praise For…
---
"Well-written and vigorously researched, this book will be of much value to scholars of the history of cinema, Puerto Rican history, sociology, and political science. It sheds new light on important aspects of Puerto Rico's early transition from a Spanish to a U.S. colony."
— Margherita Tortora