You are here
Back to top
Art Therapy: My Fashion Colouring Book: 100 Designs for Colouring In (Hardcover)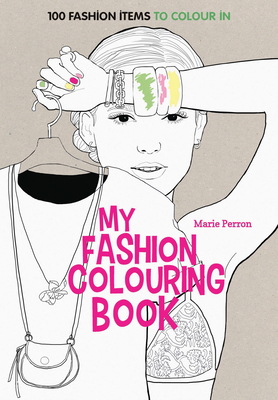 Description
---
Shoes, bags, jewellery â?? Art Therapy Fashion is the colouring-in book for the fashionista! Fashion illustrator Marie Perron has created for you 100 designs taking inspiration from top couture brands and trendy fashion designers. From Parisian girls to beautifully detailed illustrations of jewellery, shoes and accessories, indulge in colour and creativity by filling the designs with your favourite colours.
Colouring-in is not something that only children can enjoy. Adults are rediscovering the pleasure and benefits to be derived from this activity. Itâ??s a wonderful way to let your creative side express itself, and also a highly relaxing process, as your attention is drawn away from the stresses and distractions of everyday life.
About the Author
---
MARIE PERRON is a French fashion illustrator. She currently works for the 7000
Magazine Art Director, Steve Hiett, as well as Cosmopolitan and Et Vous du
Figaro. She has carried out campaigns for Dior, Ventilo and Boucheron. In 2011,
Marie created her website, ilovemarie.fr.