You are here
Back to top
Old Hollow (Paperback)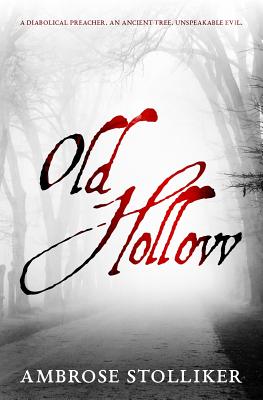 $9.99
Usually Ships in 1-5 Days
Description
---
"Come Forth, O Dark Ones, and Avail Thee of Our Blood."

Spring, 1865. The Southern armies are close to defeat. Union Cavalry Commander Philip Sheridan has loosed his scouts into the Virginia countryside in search of an opportunity to intercept and destroy General Robert E. Lee's Rebel army and bring the war to an end.

One such scout is Captain Benjamin Lawson, a man haunted by the scenes of senseless slaughter he has endured from Antietam to Gettysburg. On a dark, rainy night, Lawson's party of scouts stumbles upon a large group of Rebel cavalry. All Hell breaks loose. Only Lawson, Sergeant Jordy Lightfoot and Corporal Emil Boyd manage to escape into a thick forest.

There, Lawson discovers the young corporal has been gravely wounded. Determined not to lose another man under his command, Lawson heads for a small town called Old Hollow in the hopes of finding a doctor who can help the dying boy. What he finds there is far more terrifying than anything he's witnessed on the battlefield. Soon, he and his men are in a fight for their lives against a twisted preacher who has struck a diabolical covenant with an ancient, unspeakable evil.