Temporary Store Closure, Keep Supporting Online!
We are currently closed until further notice due to COVID-19.
PLEASE keep supporting us so we can be here for you for years to come. Here is an easy way:
https://bookshop.org/shop/page2books
Order through this link, support Page 2 Books, and have your books shipped directly to your front door.
Note: Make sure you type the ENTIRE address in, or we will not receive credit for your purchase!
You can also support us through purchasing audiobooks at Libro.fm
You are here
Back to top
Real-Time Linked Dataspaces: Enabling Data Ecosystems for Intelligent Systems (Hardcover)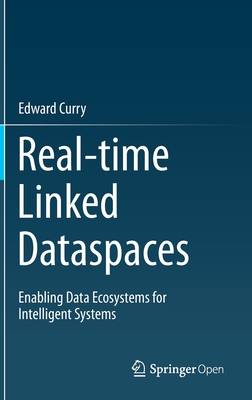 $77.99
Usually Ships in 1-5 Days
About the Author
---
Edward Curry is a research leader at the Insight Centre for Data Analytics at the National University of Ireland Galway. His research interests are predominantly in open distributed systems, particularly in the areas of incremental data management (e.g. dataspaces), approximation and unstructured events types, with a special interest in applications for smart environments and data ecosystems. Edward has published over 160 scientific articles in journals, books, and international conferences.