Temporary Store Closure, Keep Supporting Online!
We are currently closed until further notice due to COVID-19.
PLEASE keep supporting us so we can be here for you for years to come. Here is an easy way:
https://bookshop.org/shop/page2books
Order through this link, support Page 2 Books, and have your books shipped directly to your front door.
Note: Make sure you type the ENTIRE address in, or we will not receive credit for your purchase!
You can also support us through purchasing audiobooks at Libro.fm
You are here
Back to top
Eye Tracking Methodology: Theory and Practice (Paperback)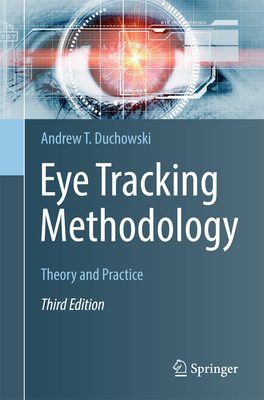 $116.99
Usually Ships in 1-5 Days
Description
---
This book focuses on video-based, corneal-reflection eye trackers - the most widely available and affordable type of system, and takes a look at a number of interesting and challenging applications in human factors, collaborative systems, virtual reality, marketing and advertising.
The third edition has been extensively revised and extended, and includes new chapters on calibration accuracy, precision and correction; advanced eye movement analysis; binocular eye movement analysis; practical gaze analytics; design; GIS.
Opening with useful background information, including an introduction to the human visual system and key issues in visual perception and eye movement, the author then surveys eye-tracking devices and provides a detailed introduction to the technical requirements necessary for installing a system and developing an application program.
About the Author
---
Dr. Duchowski is a professor of Computer Science at Clemson University. His research and teaching interests include visual attention and perception, eye tracking, computer vision, and computer graphics. He has produced a corpus of publications related to eye tracking research and has delivered courses and seminars on the subject at international conferences. He maintains Clemson's eye tracking laboratory, and teaches a regular course on eye tracking methodology, attracting students from a number of disciplines across campus.