You are here
Back to top
200 recetas para wok (Paperback)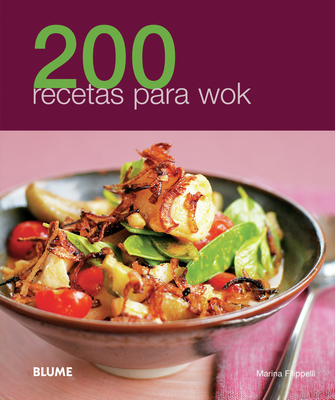 Description
---
The books in this series each feature 200 recipes that use readily accessible ingredients and feature techniques well within the ability of any cook, regardless of skill level. Full-color photographs walk readers through creating a variety of healthy, delicious, stylish dishes that pamper the palate and are perfect for any occasion.
Cada libro de esta colección incluye 200 recetas que utilizan ingredientes fáciles de encontrar y procedimientos muy asequibles para cualquier cocinero, sea cual sea su nivel. Fotografías a todo color ayudan a los lectores a crear saludables, sabrosos platos con estilo que miman el paladar y son perfectos para cualquier ocasión.
This culinary guide combines classic and contemporary dishes and features a range of wok recipes for all tastes: meat and fish lovers, rice and noodle dishes, and vegetarian ideas.
Esta guía culinaria combina platos clásicos con contemporáneos e incluye un rango de recetas para wok para cualquier gusto: amantes de la carne y del pescado, platos de arroz y fideos e ideas vegetarianas.
About the Author
---
Marina Filippelli is a food stylist and the author of "Fresh Italian" and "Steam Cuisine."