Temporary Store Closure, Keep Supporting Online!
We are currently closed until further notice due to COVID-19.
PLEASE keep supporting us so we can be here for you for years to come. Here is an easy way:
https://bookshop.org/shop/page2books
Order through this link, support Page 2 Books, and have your books shipped directly to your front door.
Note: Make sure you type the ENTIRE address in, or we will not receive credit for your purchase!
You can also support us through purchasing audiobooks at Libro.fm
You are here
Back to top
Who Shall Live? Health, Economics, and Social Choice (Expanded Edition) (Economic Ideas Leading to the 21st Century #3) (Paperback)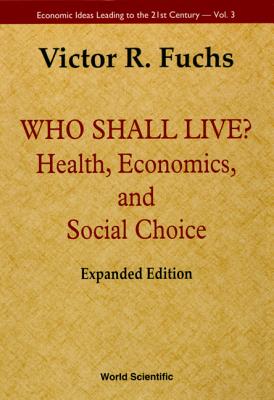 Description
---
In this classic book, Professor Victor Fuchs draws on his deep understanding of the strengths and limitations of economics and his intimate knowledge of health care institutions to help readers understand the problems every nation faces in trying to allocate health resources efficiently and equitably. Six complementary papers dealing with national health insurance, poverty and health, and other policy issues, including his 1996 presidential address to the American Economic Association, accompany the original 1974 text.Health professionals, policy makers, social scientists, students and concerned citizens will all benefit from this highly readable, authoritative, and nuanced discussion of the difficult choices that lie ahead.