Temporary Store Closure, Keep Supporting Online!
We are currently closed until further notice due to COVID-19.
PLEASE keep supporting us so we can be here for you for years to come. Here is an easy way:
https://bookshop.org/shop/page2books
Order through this link, support Page 2 Books, and have your books shipped directly to your front door.
Note: Make sure you type the ENTIRE address in, or we will not receive credit for your purchase!
You can also support us through purchasing audiobooks at Libro.fm
You are here
Back to top
Dynamic Econometrics for Empirical Macroeconomic Modelling (Hardcover)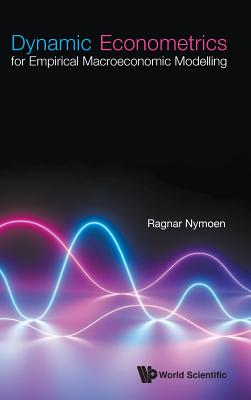 $132.30
Usually Ships in 1-5 Days
Description
---
For Masters and PhD students in EconomicsIn this textbook, the duality between the equilibrium concept used in dynamic economic theory and the stationarity of economic variables is explained and used in the presentation of single equations models and system of equations such as VARs, recursive models and simultaneous equations models.The book also contains chapters on: exogeneity, in the context of estimation, policy analysis and forecasting; automatic (computer based) variable selection, and how it can aid in the specification of an empirical macroeconomic model; and finally, on a common framework for model-based economic forecasting.Supplementary materials and notes are available on the publisher's website.